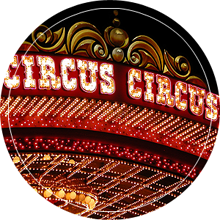 Celebrate Circus Style
When planning the perfect birthday bash, first thing's first: a theme. With all of the fantastic props and accessories we rent, perhaps the best theme to choose is the circus or carnival. Both ideas offer a mind-blowing assortment of party ideas. It's time to start planning! Get together ideas for game stands, prizes, snacks, and maybe even a clown or two. Having a party in cold weather? No problem! Host the party indoors and set up stations in each room for kids to go back and forth to. Having trouble with ideas? Try Googling some fun and funky party ideas. Even the smallest touches, such as clown cupcakes or silly red noses, can make the biggest difference. Go ahead, dress the dog up as a lion. The more creativity you use, the better your child's birthday carnival!
Fun Filled Tables
No one wants to be left without a place to sit at any event. Make sure you have adequate seating by renting enough seats for everyone straight from us. Of course, your guests will also need a place to eat. By using our linens, china, glassware, and expert ideas, you can create a whimsical dining experience that will bring out the kid in everyone. Use bright blues, reds, and yellows to really make your table pop. Add balloon centerpieces and spread candy and small toys across the table to grab the children's attention. If you really are feeling ambitious, make a cotton candy and balloon centerpiece or put confetti and thin rainbow streamers inside clear plastic champagne glasses. It's the details like these that will make this circus unforgettable.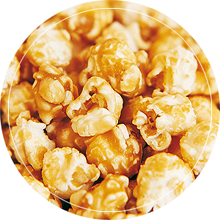 Antique Accessories
We've got everything you need to really make your birthday extravaganza stand out. Check out our special event catering products to get a good idea of how to do so. No carnival is complete without popcorn, and you can make it extra special with our classic popcorn machine. Ice cream is a necessity for birthday parties and goes hand-in-hand with cake. Let your guests line up at the ice cream cart to get theirs! Having your party on a hot summer day? Our snow cone machine is sure to keep everyone cool. With all of these fun snacks, make sure you don't overlook the main course! We've got a classic hot dog roller and rotisserie and we also rent various grills to make all of your carnival food favorites. While you're doing the hard work, keep the kids entertained with our bounce houses!